Wellness
Fitness Tip:
Published by Bonnie Spring PhD in Bottom Line Health, August 2012. "Simple secret to improving health habits.  After tracking 204 adults who didn't eat well or exercise regularly, researchers found that the most effective way to improve the study participant's health was to reduce their TV and computer time and have them eat more fruits and vegetables.  Participants maintained healthier habits even after the three week study ended.  Explanation; Focusing on just two simple changes is not overwhelming and the behaviors reinforced each other.
Make the Most of Your Meeting
Boston, Seattle, San Francisco, Honolulu, Jackson Hole, San Antonio…there are some amazing destinations for anesthesia meetings right here in the USA.  Most of the venues are places where there is a long list of thing s to see and do.  And all of the destinations  provide plenty of opportunities for you to stay active.
Run For Fun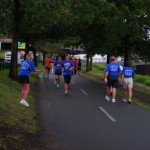 AANA's annual meeting has been offering a 5-K fun run for just under a decade.  It's an easy 3.1 mile course along the city's most scenic route with shuttle service provided start and finish.  Runners, walkers, strollers (those are the people who stayed up late the night before) are all welcome and you're the celebrity.  Beautiful surroundings, beautiful celebs, and a free t-shirt as beautiful as t-shirts get, make all that exercise a beautiful bonus.  Sometimes the local ANA offers early morning fitness……read more
Exercise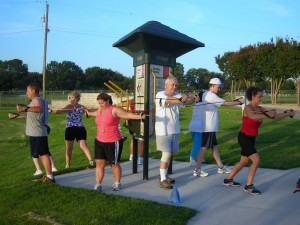 Get moving!  There is growing evidence that a sedentary lifestyle is more harmful than obesity.  Take a walk, join a gym or hire a personal trainer.   Go on line or download an app.  Get a group together.  Make a commitment and follow through.  It's the only body you have and your lifestyle choices determine how well it functions.  Click here for more great fitness articles.
Motivation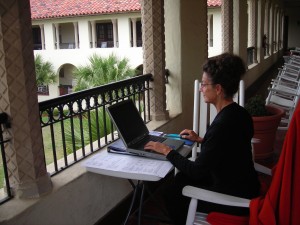 Make a commitment and visualize success.  Get a group together and hold each other accountable.  There is a great wellness blog on line with daily words to encourage your fitness goals.  Check it out.   For daily motivation read Lizlines.
Nutrition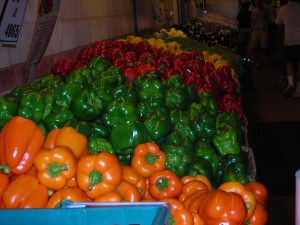 You're motivated and you're moving.  It takes quality nutrition to fuel your body.  Develop a plan to provide yourself with the right nutrients in the right amount.  Start the year with personal health, starting with nutrition, as your goal.  Click here to read the January PROCRNA nutrition article
Rest/Relaxation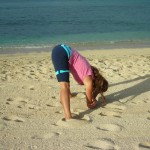 To be successful, one must balance work and rest.  Most of us don't have a problem working hard when needed, however, many are unable to give equal importance to rest and peace of mind.
Click here

for other feature articles related to CRNA fitness
AANA Wellness
The AANA promotes CRNA fitness.  CRNAs not only lead the way providing safe and effective anesthesia, we are also role models for our patients.  Click here to visit the AANA wellness page.
If you or any of your colleagues are  challenged with substance abuse issues, click here to link to AANA peer assistance.
Thoughts for the New Year
From Sue Hu, CRNA
1. Be Impeccable With Your Word. Speak with integrity. Say only what you mean. Avoid using the word to speak against yourself or to gossip about others. Use the power of your word in the direction of truth and love.
2. Don't Take Anything Personally. Nothing others do is because of you. What others say and do is a projection of their own reality, their own dream. When you are immune to the opinions and actions of others, you won't be the victim of needless suffering.
3. Don't Make Assumptions. Find the courage to ask questions and to express what you really want. Communicate with others as clearly as you can to avoid misunderstandings, sadness and drama. With just this one agreement, you can completely transform your life.
4. Always Do Your Best. Your best is going to change from moment to moment; it will be different when you are healthy as opposed to sick. Under any circumstance, simply do your best, and you will avoid self-judgment, self-abuse and regret.
Click here for other feature articles related to CRNA fitness