CRNA For A Day
CRNA for a day is a dynamic and growing program to promote the profession of Nurse Anesthesia. Nurse Anesthetists are independently licensed advanced practice professionals trained to administer all types of anesthesia to all categories of patients.  Our goal is for every nursing student in the United States to be able to learn about our profession and then be able to spend a day in the operating room with a CRNA.  Click on the links below to learn about our roles and responsibilities.  Fill out the form below to talk with a Nurse Anesthetist and learn about the requirements for entry into our profession.  Let us know who you are and where you are attending school.  We will help your school incorporate CRNA for a day into the curriculum and enable you to spend a day in the operating room with a Nurse Anesthetist.
For ICU nurses who are interested in learning about our profession, review the information in the links below and then contact a CRNA at the hospital where you work to arrange a day with them.  You may also send your information using the form below and we will answer your questions either by email or phone call.  Thanks for your interest.
Nurse Anesthesia History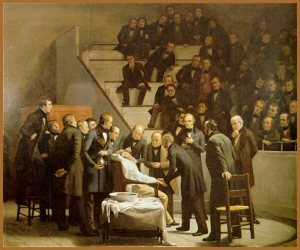 Many people believe that Nurse Anesthetists have only recently emerged and work as "physician assistants" for Anesthesiologists.  Visit the AANA web site to read more about the history of Nurse Anesthesia……a profession dating back to the 1800's
Entry to Practice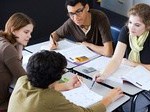 During the past 30 years, the profession of Nurse Anesthesia has progressed from a hospital based diploma to a University based Master's degree.  If you would like to become a CRNA, read more to find out about the credentials that you will need in order to apply for Nurse Anesthesia training.
What is Anesthesia?
The Anesthetist has the responsibility of safely providing all of the elements of General Anesthesia while maintaing physiologic stability.  The patient expects to be asleep and have total amnesia of the procedure.  The surgeon expects to have a relaxes surgical field.  Read more to appreciate the components of General Anesthesia.
What is a Nurse Anesthetist?
Nurse Anesthetists safely administer anesthesia in a wide variety of practice settings.  Many opt to work in the traditional hospital based operating room.  However, many other opportunities for practice exist.  Read the paper from the AANA to better appreciate the scope of Nurse Anesthesia practice.
The Anesthesia Machine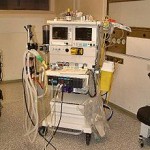 Do you remember your first driving lesson?  The dash board of the car was almost intimidating.  Likewise, the first time you see an anesthesia machine and monitor, it may seem intimidating.  Once you learn how to "drive" the anesthesia machine becomes a simple tool designed for ease of use and patient safety.  Read more to become familiar with the machine and ask your CRNA mentor to show you how it works.
Airway Management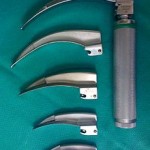 Maintaining proper ventilation of the lungs is essential for proper oxygenation of the blood.  There are many devices available to assist the anesthetist with airway management.  Read more about the equipment used for Airway management.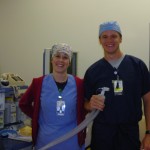 Nurse Anesthesia has a long history of excellence and CRNAs have earned respect as Advanced Practice Nurses.  Our goal is for every Nursing student in America to know who we are and what we do.  Some of you may want to join our ranks, others will become aware of the resource we offer to other nursing specialties.   Let us know who and where you are. We will help incorporate CRNA for a day into your curriculum and try to make a visit to the Operating Room  possible.  Please fill out the form below if you are interested in spending a day with a CRNA.
For CRNAs who wish to host nursing students: HIPAA regulations are a concern. By including only nursing students already approved to observe in the operating room, HIPAA concerns have already been addressed. Talk to the nursing instructor, offer the URL for "CRNA for a day" and let them incorporate the experience into the objectives for the OR experience.